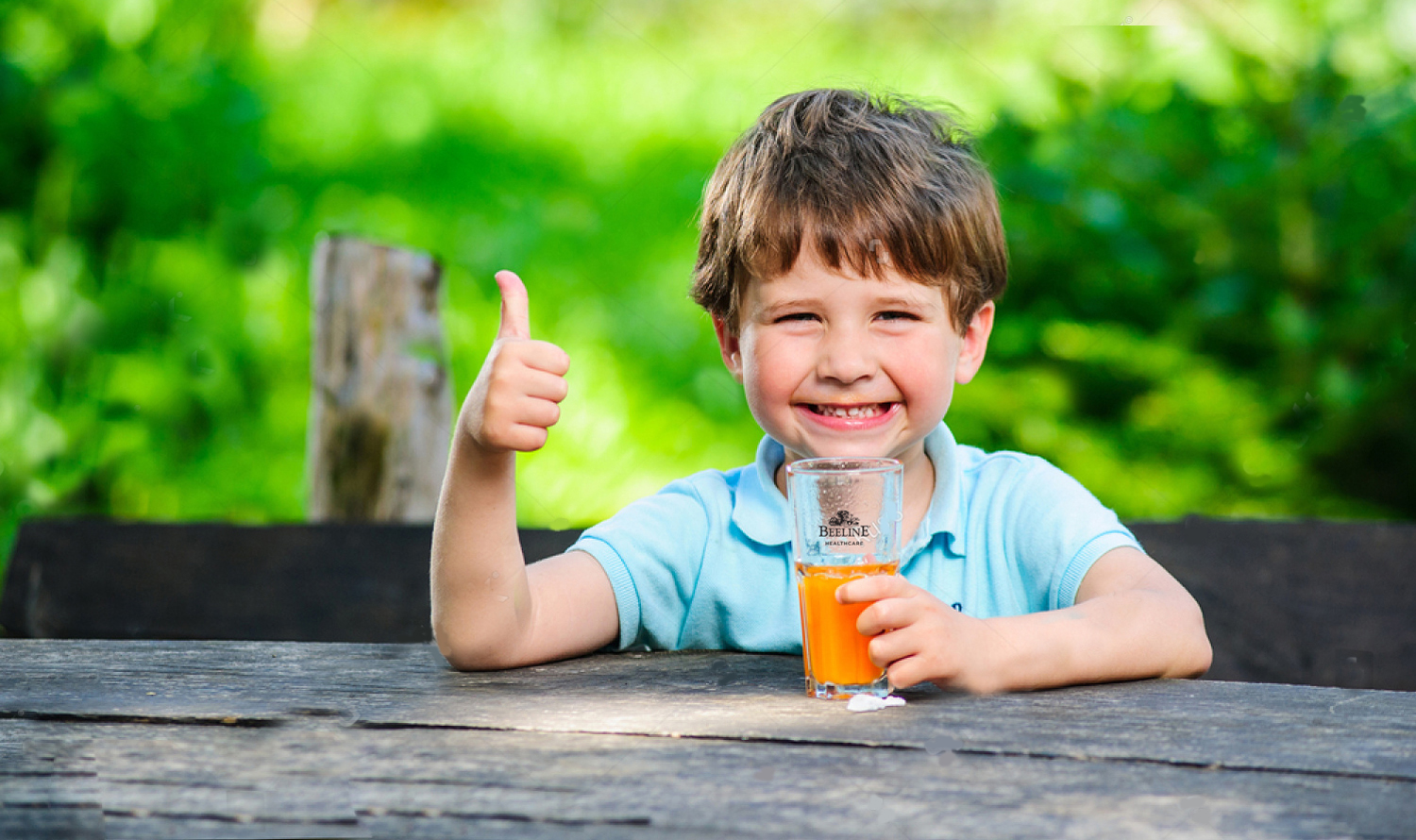 Vitamins are not just for adults. Kids need their fair share too and while a healthy diet may provide their recommended daily allowance of vitamins and nutrients, we all know that kids can be very fussy eaters! Beeline kids formulas help ensure your kids get the vitamins and nutrients they need!
Beeline Kids Multivitamins & Minerals
20 effervescent tablets
Sugar Free sparkling drink.
One tablet a day makes a delicious citrus flavoured drink packed with vitamins and nutrients that are quickly absorbed and sugar free. Each drink gives a child a boost to help them perform their best at school and play.
Beeline
Kids Vitamin D3 Chewable Tablets
x 30
These orange flavoured chewable tablets are a great way to top your children up on Vitamin D3. Suitable for children 3 years+, just one tablet a day, provides the preferred form of Vitamin D Cholecalciferol, for healthy bones and teeth and immune and muscle support.
Beeline Kids Vitamin D3
28ml
Vitamin D3 liquid for Kids from 1 to 12 years is available from Beeline in an easy to administer pump action form, applied straight into your child's mouth daily or dispensed onto a spoon first. Vitamin D is essential for healthy bones and teeth and is also valuable for immune support and muscle function. Research has indicated that young Irish children are deficient in Vitamin D3 and therefore it is recommended that they receive a Vitamin D supplement.
Beeline
Vitamin D3 + Multivitamins for Teenagers
Chewable Tablets x 30
Research has indicated that many Irish teenagers are at risk of low Vitamin D. This raspberry flavoured chewable tablet for teenagers, provides a daily allowance of Vitamin D plus other key vitamins to boost the nutritional needs of teenagers. Vitamin D supports the normal growth and development of bone, muscle and teeth while other vitamins help cognitive function, immune support and contribute to healthy hair, nails, skin and energy levels.